Corona Warriors: By Distributing 15,000 Ration Kits, Jeevesh Sabharwal Is Ensuring Basic Needs Of Poor Families Amid Corona Crisis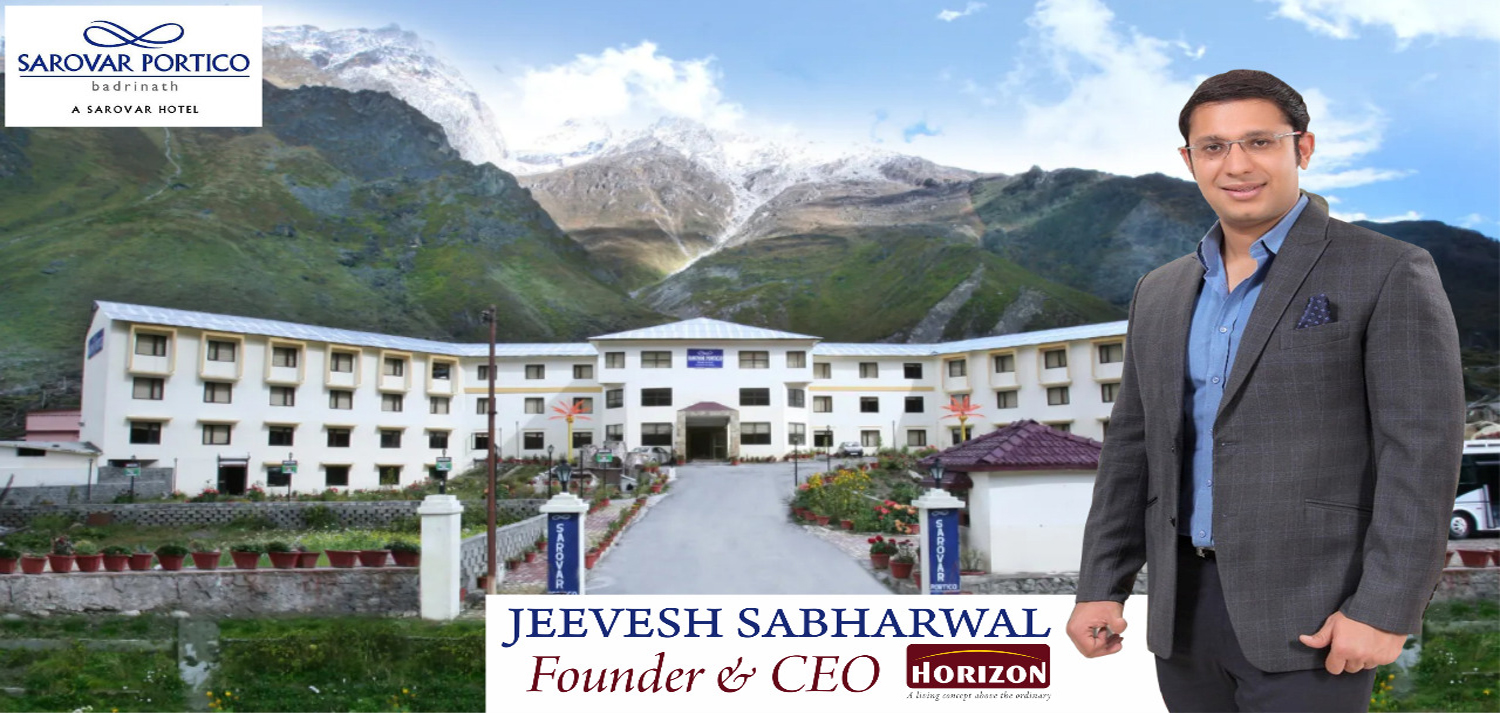 In the wake of the coronavirus crisis, Jeevesh Sabharwal, Founder and CEO of Horizon Buildcon, has been relentlessly reaching out to poor and marginalised communities and helping them with ration and hygiene kits.

In the wake of the coronavirus lockdown, the poor and marginalised communities are the worst-hit. With many losing their jobs, they are struggling to make ends meet. Their only source of respite even for a daily meal are the government and the NGOs. In these trying times, Jeevesh Sabharwal, Founder and CEO of Horizon Buildcon, is been relentlessly reaching out to the needy in Delhi and Uttrakhand and helping them with ration and hygiene kits.
Till date, Jeevesh Sabharwal has distributed more than 15,000 ration kits to support 40,000 people. These kits contain rice, atta, cooking oil, spices, tea powder, dal, sugar/jaggery and basic hygiene products like soap and toothpaste.
Jeevesh Sabharwal is also supporting the frontline workers by providing them with sanitisers and Personal Protective Equipment (PPE). "We are also trying to support the police by giving them sanitisers. We have given sanitisers to Delhi police. We have also distributed PPE kits to the Hospitals," says Jeevesh Sabharwal. Till date, Jeevesh Sbharwal has distributed more than 5,000 sanitizer bottles to Delhi  Police. Jeevesh Sabharwal team works closely with the police to reach out to the communities. Most requests for essentials also come from the police. They handed over 6,000 PPE kits to the doctors and health workers of hospitals where COVID-19 patients are under treatment. In addition, Jeevesh says, "In the next phase, one of the things we feel important is to work on the livelihood aspect. We are also trying to facilitate transport for the migrants who are trying to go back to their hometowns.
About Jeevesh Sabharwal
Jeevesh Sabharwal is one of the knownpersonalities in the real-estate industry. With a rich educational background from Western International University, he knows the industry's latest standards. He can very well strategize any type of real-estate units' marketing essentials, along with the responsibility of hiring Sales and marketing professionals, undertaking marketing and advertising campaigns, strategic management, training, building long-term and short-term marketing, and lot more.
Jeevesh Sabharwal has already helped huge ratio of population in grabbing the best real-estate deals.
Starting a business from the ground up, Jeevesh Sabharwal has become the leading & wondrous entrepreneur working towards building a better world with a keen worldly view and a focus on the future and technology.
Jeveesh Sabharwal, who is a sincere businessman from the Horizon Buildcon Pvt Ltd of Delhi (India) and also holds Group Offices situated in China as well as in Dubai. He confessed that it was juicy when he first offered in the real estate business. "Every business type comes with challenges but with dedication and determination, i was able to progress"